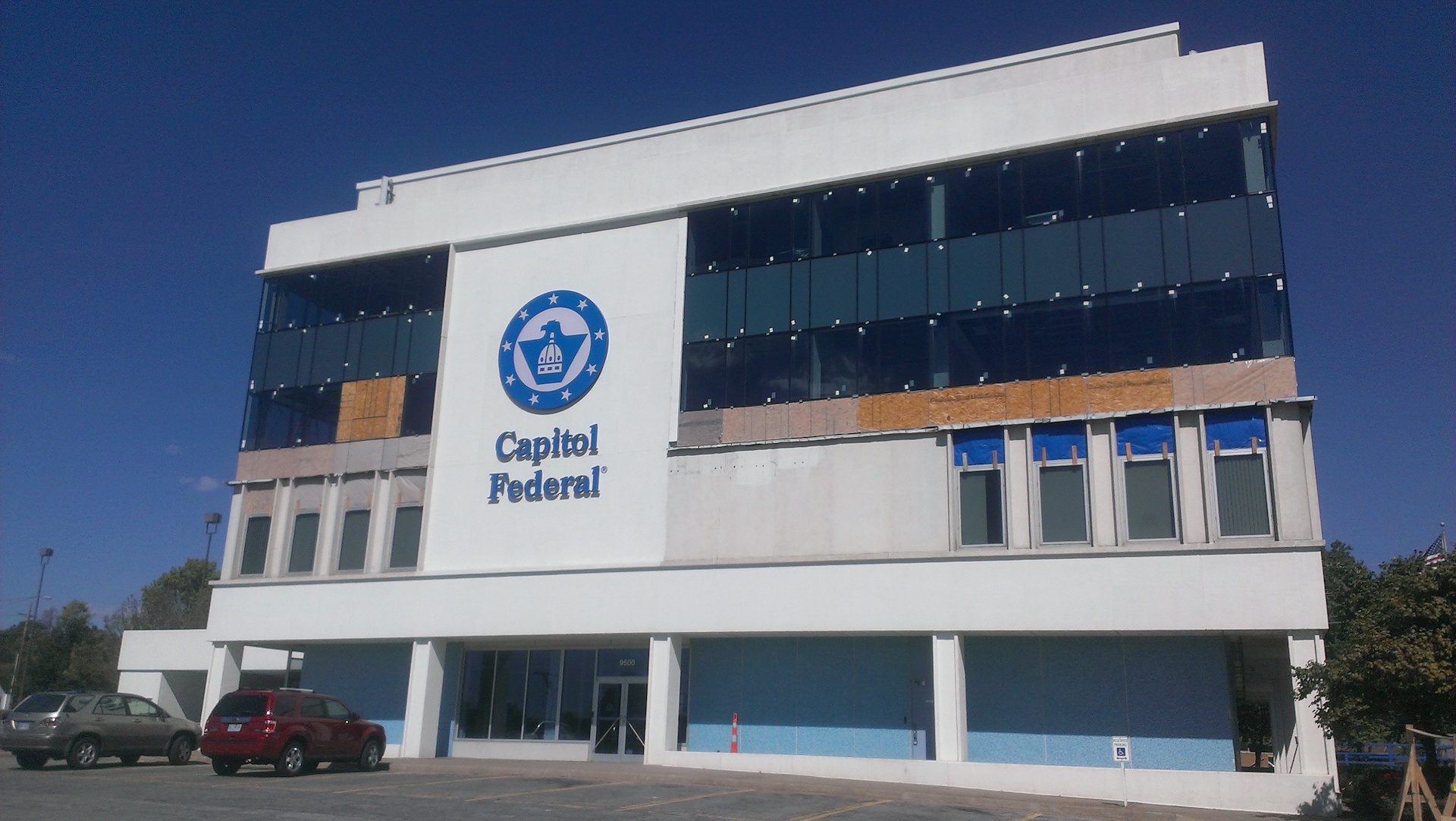 Facts About PREVENTING Building Deterioration
The extreme temperatures of sub-zero cold in winter and triple-digit heat of summer take their toll on structures. Often, this weather cycle can cause expansion of joints which results in cracking in all types of materials. Preventative maintenance on new structures can be done as a hedge against future damage. Regular maintenance, periodic cleaning and monitoring can reduce the cost of repairs and prevent a great deal of damage before it becomes severe.
Restoration & Waterproofing Contractors, Inc., provides commercial and industrial stone, concrete and masonry repair and maintenance, above and below ground. We work with you, your engineers, architects or contractors to provide you with the right services to accomplish your job and protect your investment you have in your structure.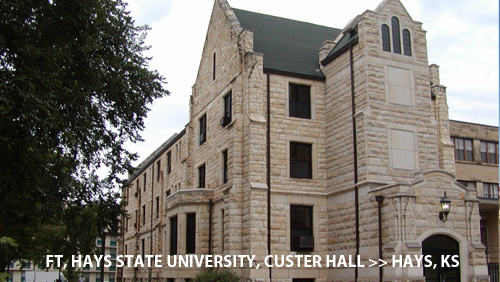 STONE REPAIR AND CLEANING
Surface preparation is extremely critical with stone repair because most stone is highly absorptive and must be treated appropriately. Let our expertise work for you and your stone as we carefully and skillfully make it look as good as it did originally.
Sandblasting is still used for coating removal on painted masonry units and steel surfaces as well as on concrete for preparation prior to repairs. Light sandblasting is also used on poured in place concrete to expose the aggregate for cosmetic effect.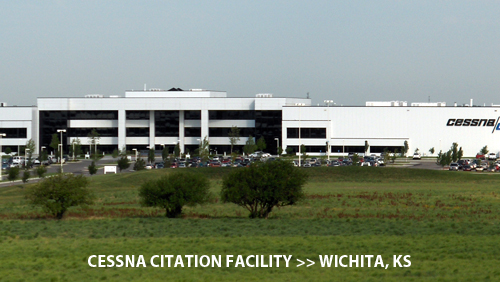 CAULKING
Cracks that let moisture seep into your building can do untold damage, often before you even realize it is happening. Our professional caulking services, using the latest products and technology,  can stop or prevent this. This kind of damage can take a tremendous toll on your building. Our cost effective caulking services can help preserve your structure.
TUCKPOINTING
The proper removal and replacement of deteriorated mortar between brick and stonework is an art. It is important the job be done properly, with appropriate materials.
We've solved a multitude of mortar related problems caused by high salt air, excessive moisture, and the freezing/thawing cycles.
Our work is the evidence of the skill of our craftsmen.
EPOXY INJECTION
Done properly, epoxy injection can create a bond equal to the original strength of the concrete in your building or structure. The key is, that not every epoxy injection contractor can deliver these kinds of results. We can. It takes a skilled technician, who has the experience and understands the nature of your concrete, the material, and the process involved in effective epoxy injection. We do.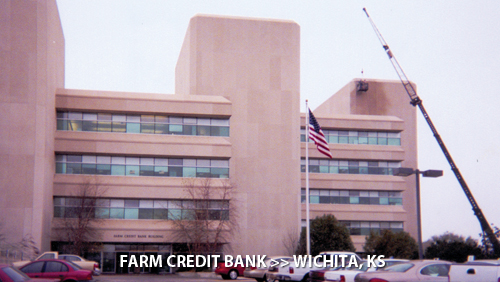 WATERPROOFING
Our services include waterproofing on new construction projects, applications of waterproofing materials or preventative work on existing buildings, and solving difficult water problems on a variety or structures.
Our experienced staff is trained to recognize and deal with problems created by water.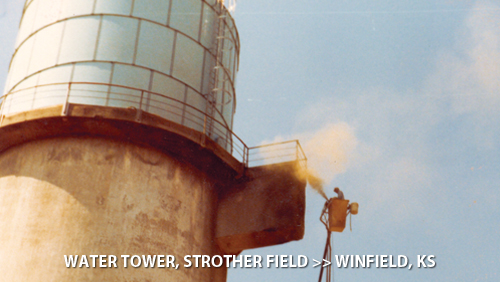 GUNITE AND SHOTCRETE
The placement of specialized concrete by pneumatic pressure is a process used to stabilize the integrity of the structure. Once again, the key is knowledge and correct application. Our technicians know what is involved in terms of surface preparation, material and application, so that the final product is attractive and will last.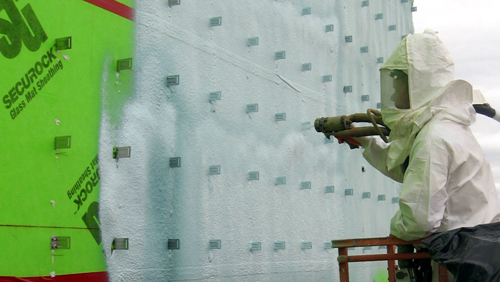 SPECIAL COATINGS
There are a number of specialized coatings available to protect and preserve concrete floors, walls and other surfaces vital to your building and your business. We know these unique materials and have experience in their application to provide the durability and performance you need.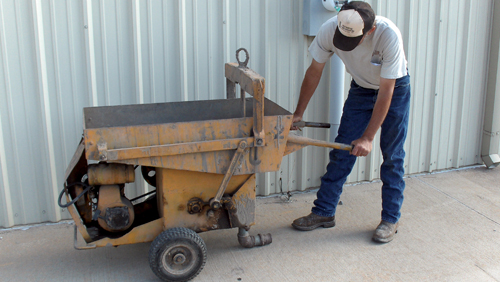 MUDJACKING
Our quality mudjacking can be performed when customers have foundations with interior failure such as sinking or sagging concrete floors. It involves drilling holes through the floor in the infected area and pumping the holes with a thick mud grout to fill voids, stop the sinking and lift the floor back to it's original level.
Spray Polyurethane Foam
The RWC team is ABAA certified and specially trained in the installation of SPF. Our SPF installation services are available for new construction and existing buildings. SPF is sprayed as a liquid, and then expands in seconds to completely fill the targeted space.
The Guardian Program is Restoration & Waterproofing Contractors, Inc.'s, way of helping you to identify problems and maintain your structure. At no cost or obligation to you, we will provide you with a detailed inspection of your building to check for potential problems before they become a serious threat to the value and strength of your building. Our experts know where to to look and what to look for to find the signs of potential or current problems. We are trained to determine the most cost effective methods of preserving or restoring your building.
We can help you plan and budget for work, as it needs to be performed in the most cost efficient manner possible.
Your building is an investment we can help you preserve.